Calin Crew: Nithya Gundlapalli
At Calin, we celebrate the idea that personal style is a form of self-expression.
 In this series, we highlight the women who inspire us and talk with them
about their style and how fashion empowers them.
Today, we're speaking with Nithya Gundlapalli, founder of Mydecorify.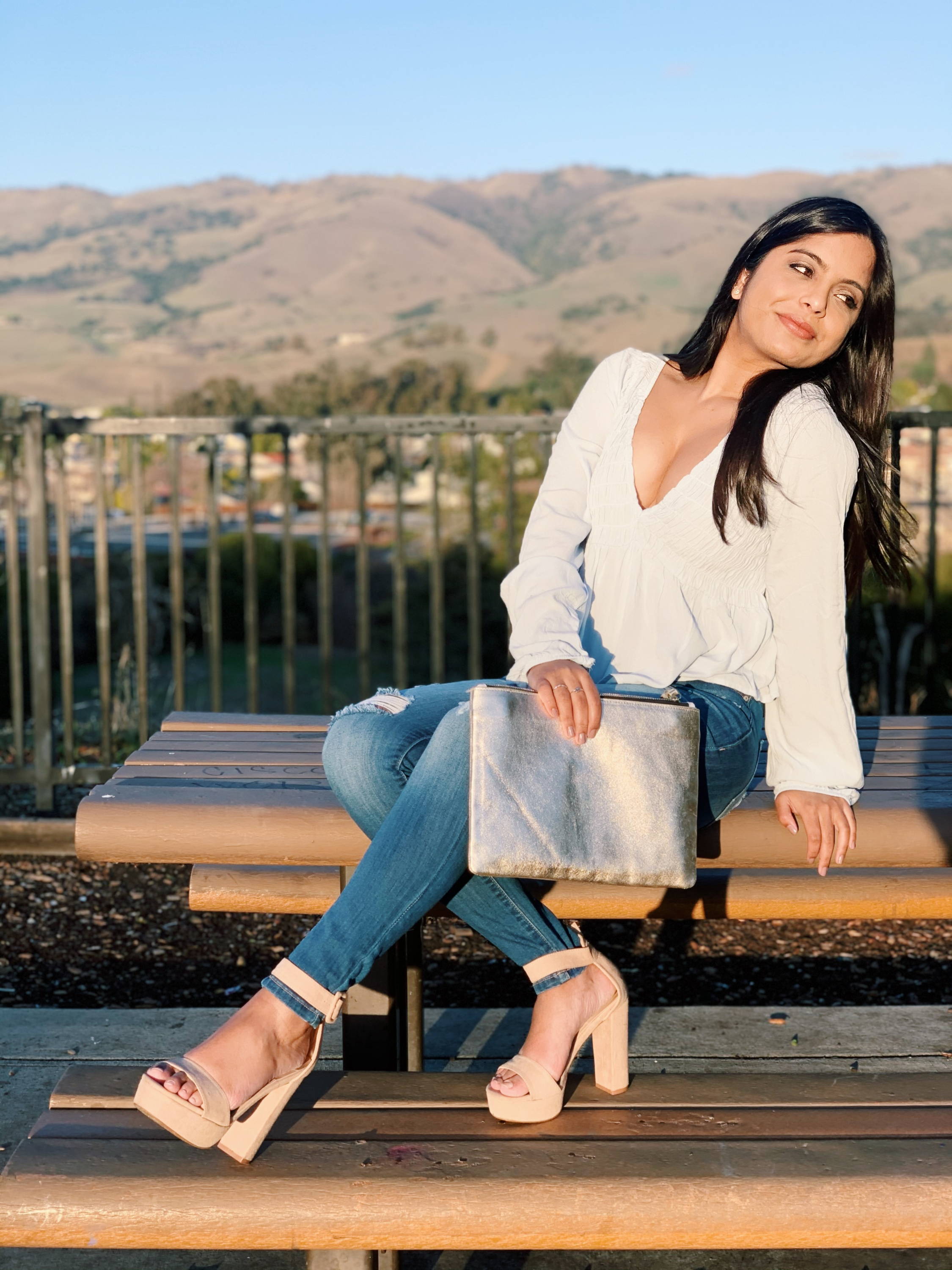 Tell us a little about yourself
After graduating college in May 2020, I began my full-time career in the windy city of Chicago. I work as a Fin-Tech Consultant by day and I'm an artist and business owner by night. I very much follow the motto of "find what you love and do more of it," which was why making time for my two creative passions, music and art, was so easy for me. I have been training in classical Indian music since I was 5 and have been singing ever since so that is something I absolutely love doing outside of work and my business whether it's Soundcloud/TikTok covers or just forcing the people around me to listen. I also really enjoy anything outdoors since I am a California girl at heart and absolutely love hiking, the beach and just being around nature. Last but definitely not least, my passion for art started at a very young age and now is something I get to share with the world through my business and is definitely one of my favorite parts of my days.
How would you describe your style?
I absolutely love muted colors and pastels so I think my style usually includes a lot of black and white with pastels to accent. My style definitely includes a lot of modern chic and occasionally I like putting in touches from my South Asian culture like specific jewelry or a scarf with detailed mandala patterns.
What do you love about fashion?
I love how fashion makes people feel. I used to be the girl who dressed well for exams because I tend to focus better when I feel the best about myself. Fashion has the power to make people go from having a really bad day in sweats to brightening it up with a dress and some heels. Don't get me wrong, I love that sweats are becoming trendy and stylish but I definitely think dressing nice helps elevate my mood.
Do you feel like your personal style is a form of self-expression?
My personal style, in a very subtle way, is a way for me to express myself and it's in my complete control of the perception I want to create for the outside world. Whether it's leggings and a sweater or a pencil skirt with heels, it's up to me how I want to express myself for that day, and that is something so incredible that anyone can show through their style and fashion.
" Fashion has the power to make people go from having a really bad day in sweats to brightening it up with a dress and some heels. "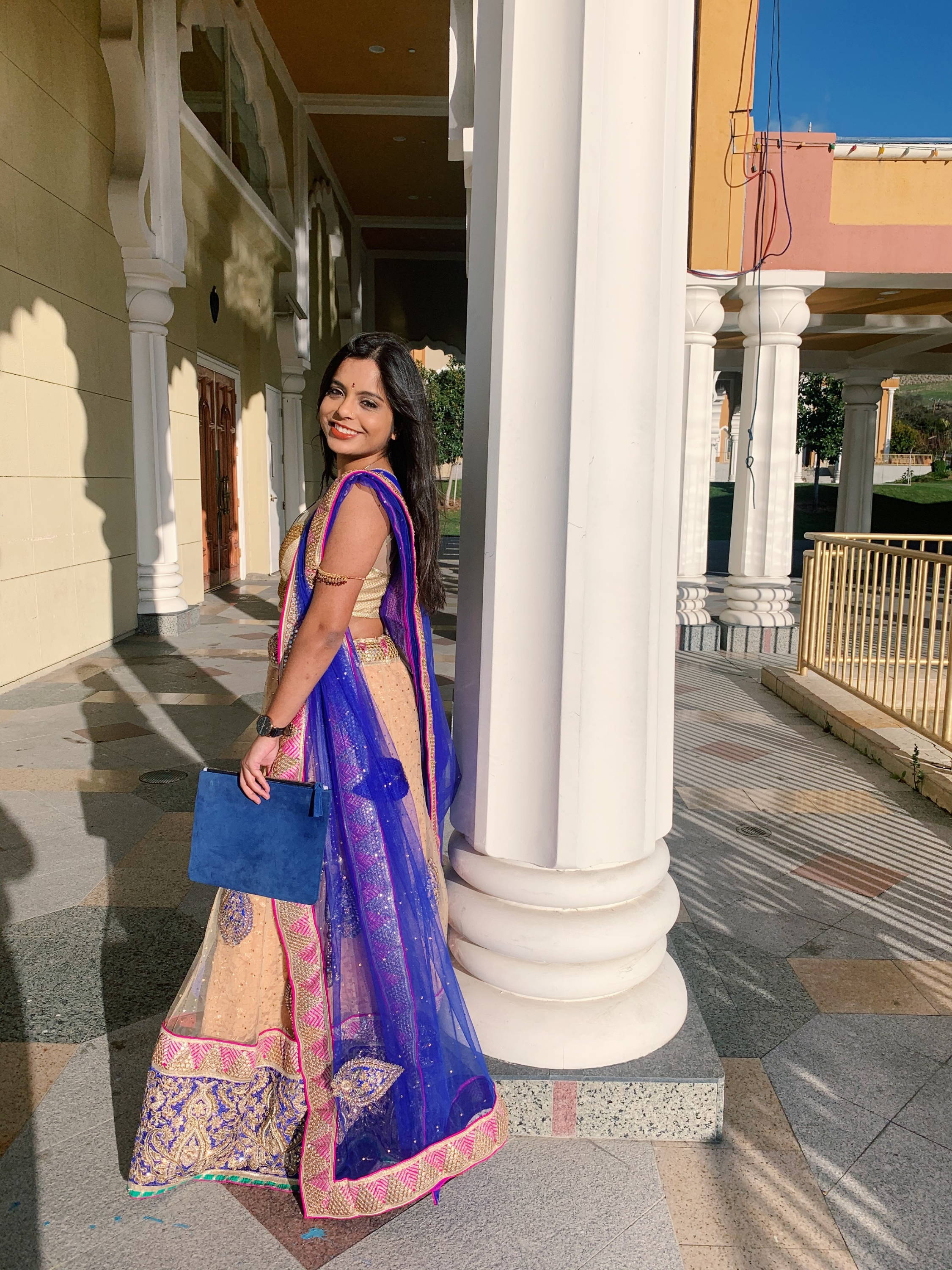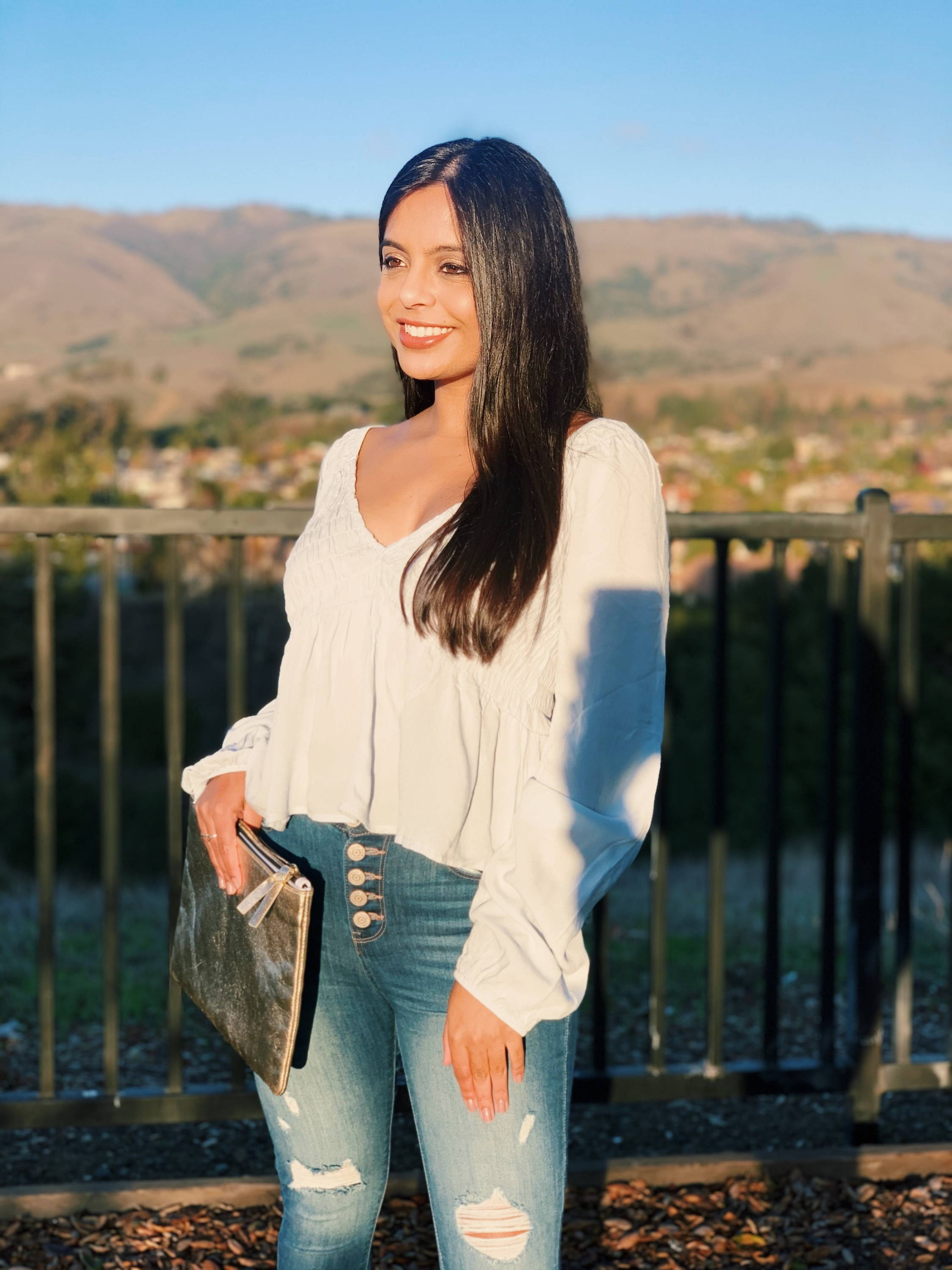 Do you have different style personalities?
One of the reasons I really wanted to integrate a traditional Indian outfit in this photoshoot was to show that contrast against something I would wear on a Friday night downtown. Both outfits make me feel so good but they have such different personalities about them. The best part of that is that it's all shown through fashion, styling and of course, which Calin handbag I chose to pair it with.
How do you decide what you're going to wear each day?
During the pre-pandemic times, I usually chose what I wanted to wear based on of course the weather and what I knew would make me feel good. Some days, it would be leggings and a workout top and others, it would be a sundress. Sometimes I'd even pick a whole outfit because of a pair of earrings I want to wear and would attempt to make the rest of my outfit choices based on my accessories.
How has your style evolved over the years?
My style went from wearing whatever my mom bought for me, to what my older cousin sisters would wear, to what the girls around me wore, and finally, to what I wanted to wear. I think once I got to college and slowly started to build my own style, I went from wearing what was considered trendy to taking what was popular and making it my own. Whether it was adding a cute jacket to a trendy crop top or even rolling up mom jeans to work with my height and heels, I began finding ways to curate my own style using what was out there. I have definitely grown more confident with my style and finding what works best with my body and skin tone rather than trying to fit into a specific style stereotype has been a breath of fresh air.
How does your culture impact your style?
My Indian culture does play a role in how I dress or what I enjoy wearing. It is so incredible that these intricate dresses can be worn for special occasions and can make someone feel so elegant and graceful. To incorporate my culture into a more everyday outfit, I try and accessorize with jewelry, scarves, or hair clips I bought in India and tie it into whatever outfit I decide to wear that day. It honestly was never something I thought about but as I have been reflecting on my personal style for this blog and collaboration with Calin, I discovered the impact that my background does have on my instinctive style choices.
What aspect about Calin stands out the most to you?
I loved that each handbag has a very unique style and can go with very specific outfits from my wardrobe. I feel like I could pick out an outfit based on the bag I would want to wear or even vice versa, so having the covers as an interchangeable option is extremely ideal. It is such a simple design but can really elevate the way one can dress themselves for a casual outfit vs something a little more fancy and everything in between.
How do would you use Calin in your day-to-day life?
I would use Calin in my day-to-day life as something that can not only hold my planner for the workday but also my lipgloss for a night out. It is a great size to fit the important things but also fashionable enough to wear after work as well without having to really change much. It is such a convenient addition and the versatility is so great for my busy days.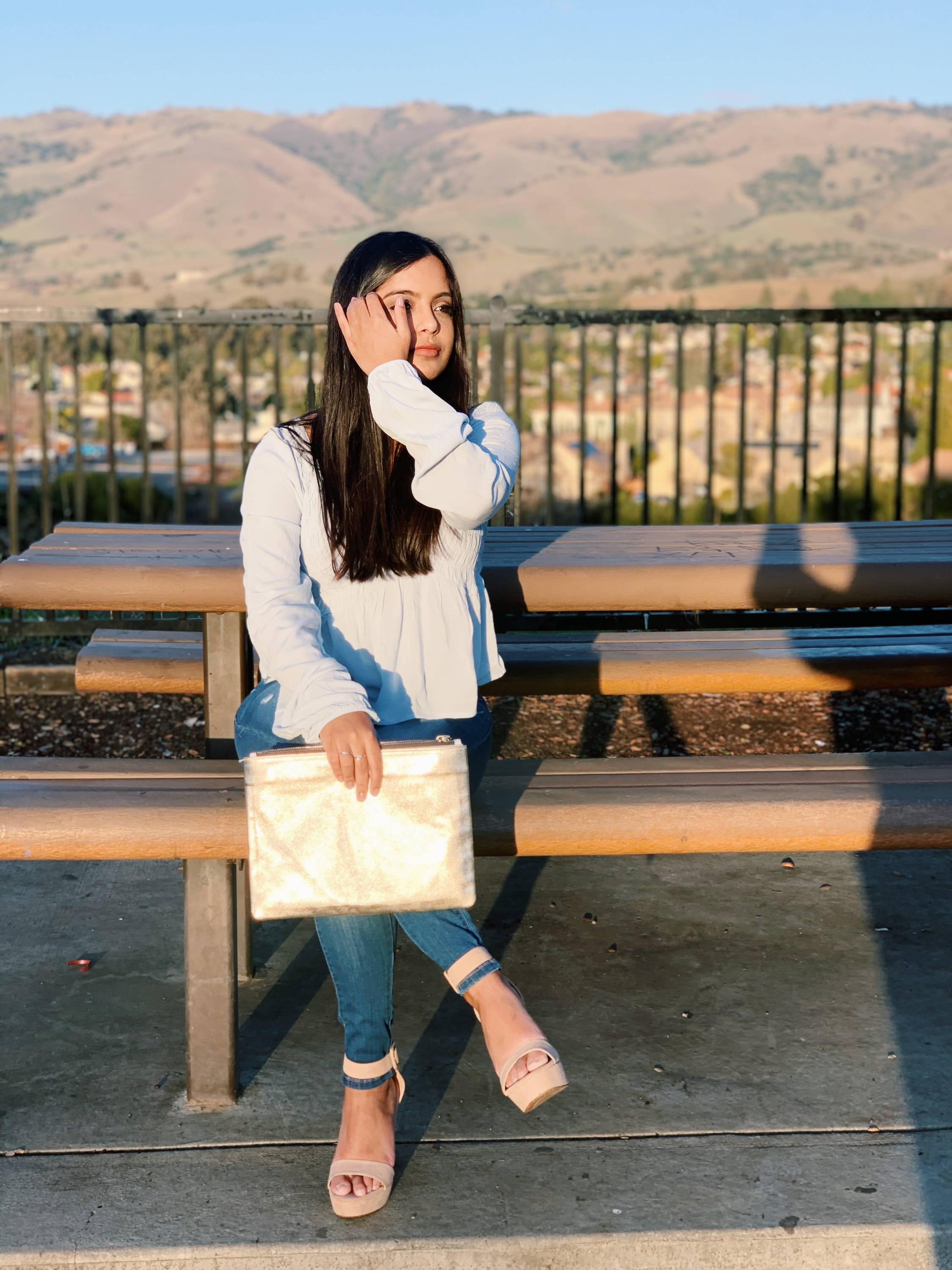 When do you feel most empowered?
I feel most empowered when I am doing the things that make me feel the most like myself. Making art and singing. I started my college career in a STEM major because that's what I thought would provide job security and because of what society would think. My two favorite things to do became secondary. Forcing a career path that felt so far from what I enjoyed made me feel the least empowered I had ever felt. Thanks to my super supportive parents, I switched my major Junior year, got into on-campus consulting for start-ups and found my love for business development. I landed my current full-time job before graduating and finally was able to allocate time for my art through my business. Seeing how much more empowered and confident I felt when I made time for the things that make me happy, made me realize how crucial it is to prioritize my passions. I never in a million years thought I would be able to start a business on my own or even have the guts to do so but doing something you enjoy really does make you feel better and more powerful. I 10/10 recommend!
What made you want to start MyDecorify?
Let's just say I watched a lot of Bob Ross and art shows on PBS when I was growing up. I started my business with the mission to make art and DIY easier for everyone. I was lucky enough to be able to make many trips for art supplies whether it was more canvases and paint or DIY supplies for homemade jewelry and room decor. The idea behind mydecorify grew from personal experience because everyone should be able to make art and DIY projects but not everyone should have to source it themselves. We often waste so many extra unused art supplies and sometimes don't even have the time to go get everything we need. I wanted to create a solution for this. I wanted to bring the DIY projects to your doorstep. Having had two successful kits sold out and two more launching very soon showed me that people do want to make art and as my business grows, I hope to bring more and more projects to you!
It was really important to me that people not only saw the purpose behind mydecorify but the passion for art that drove it. To ensure that, I began selling my digital illustrations as prints and stickers so that people could get to know me through my art. A lot of it is South Asian inspired and it is so incredibly fun to be able to share parts of myself through my art while still being able to slowly work towards my mission of bringing your next saved pin on Pinterest or next DIY Youtube tutorial right to your mailbox.
What is your "power outfit"?
My power outfit is definitely a pair of high-waisted jeans, a cute flowy top, a leather jacket, and of course, black heeled boots. I definitely would accessorize with some jewelry to spice it up.
Why do you think it's important for people to have an outlet for creative expression?
Creativity to me means taking your own thoughts, ideas, and inspirations and making something out of that. It is something that is unique to you. Often times, life can result in a routine of classes or work or chores and being able to step aside from all of that to exercise a different part of your mind and make it your own is the only self care you need. Creative expression allows you to connect with yourself and the best part is that it can be for only you.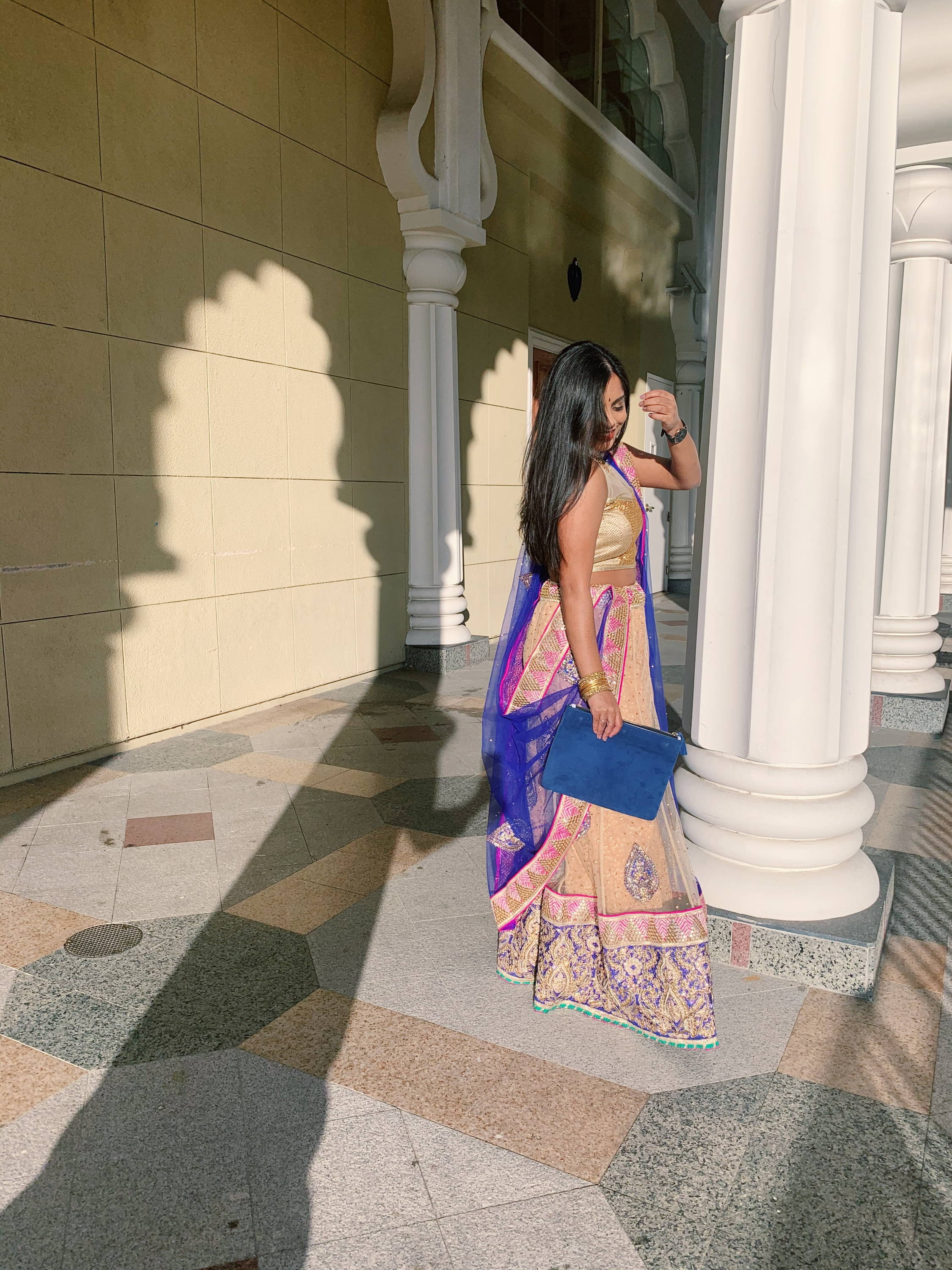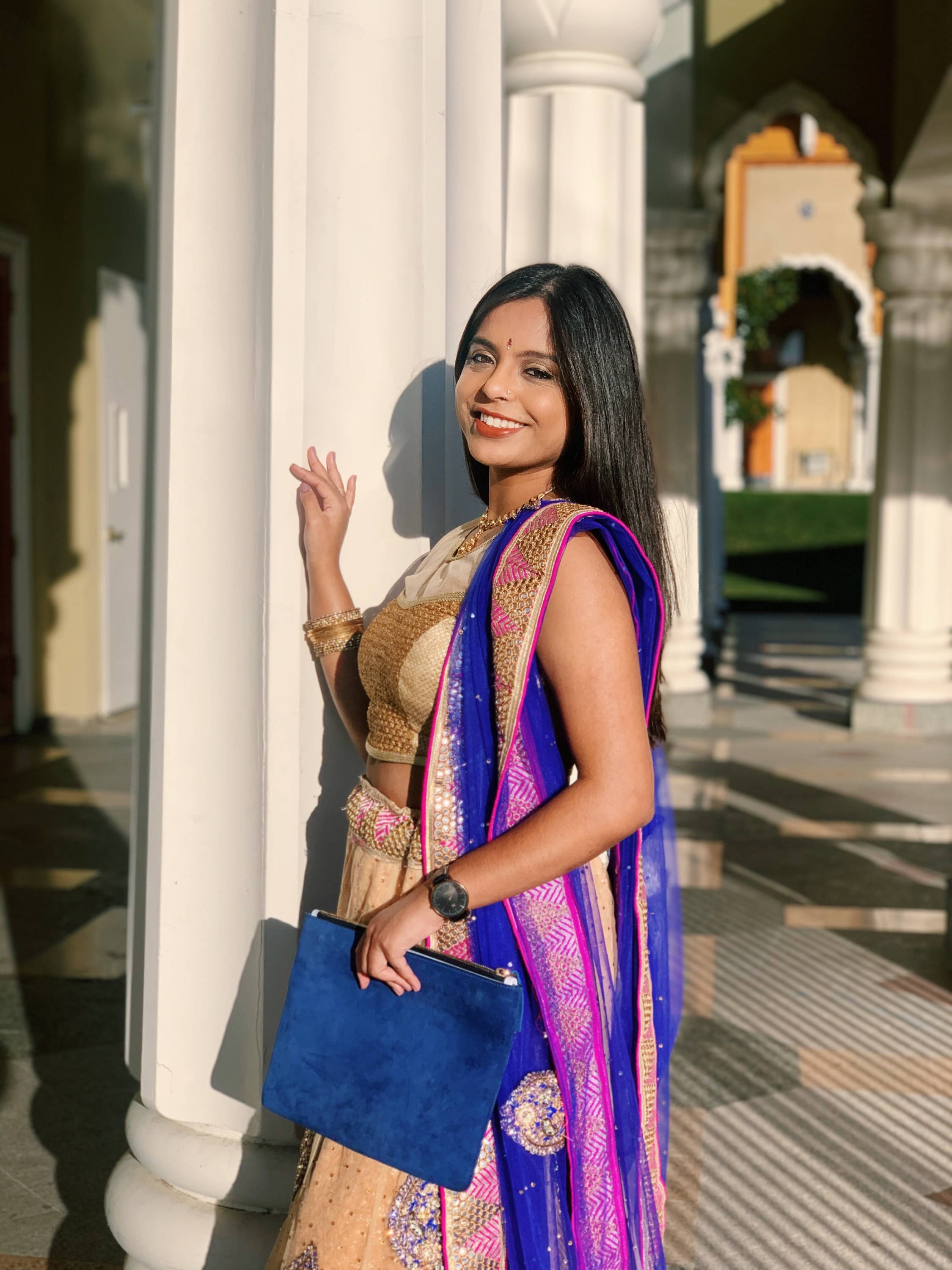 Rapid Fire Round:
One item you can't live without: Headphones
Fact people would find surprising about you: I'm an only child
Hidden talent: Making soundcloud covers of Bollywood music
What gets you out of bed in the morning: New art ideas
Favorite style moment: Outsidelands 2019 in SF
Style Icon: Diipa Khosla
What's your happy place: Anywhere outdoors especially the beach
What do you always have in your bag: Lip balm by LIVETINTED
Photos by Ananya Gundlapalli
Latest Articles