Calin Crew: Lauren Purvis
At Calin, we celebrate the idea that personal style is a form of self-expression.
 In this series, we highlight the women who inspire us and talk with them
about their style and how fashion empowers them. Read on to learn more about Lauren Purvis, founder of Mizuba Tea Co.
Tell us a little about yourself
Hi! I'm Lauren, I'm the founder of Mizuba Tea Co. and I'm based in both Portland, Oregon and Santa Barbara, California. I've been studying specialty tea for 17 years, and it is my number one passion! The more I learn about tea, the more I realize just how vast the world of tea is and it keeps me going. When I've hit my caffeine limit for the day, I absolutely love being outside hiking, running in the forest next to my house, playing tennis, or hitting the beach. I'd also say pursuing good food is a full-time hobby for me.
How did you first get interested in Matcha?
I've been into tea since I was 11 years old, but I first had Japanese matcha in 2006.
How do you incorporate Matcha into your daily life?
I absolutely need a tea first thing after breakfast. I can't start my day without it.
What's special about Mizuba Matcha?
I personally work with small, family-run tea farms or producers who are dedicated to ensuring the traditions of heritage Japanese tea live on. The interest in Japan's iconic, quality tea heritage is very sadly on the decline in Japan. Mizuba stands as a platform and voicebox for our producers and farmers to share their knowledge and passion for their absolutely beautiful teas with the world. We specialize in Uji matcha. Uji is the historic home of matcha (kind of like Bordeaux in France is to wine). We are recognized by our farms via the Kyoto Chamber of Commerce as official "Uji Cha Tea Dealers," meaning the teas we curate are exceptionally made and promote traditional, authentic agricultural practices. The quality of our producer's teas are unmatched!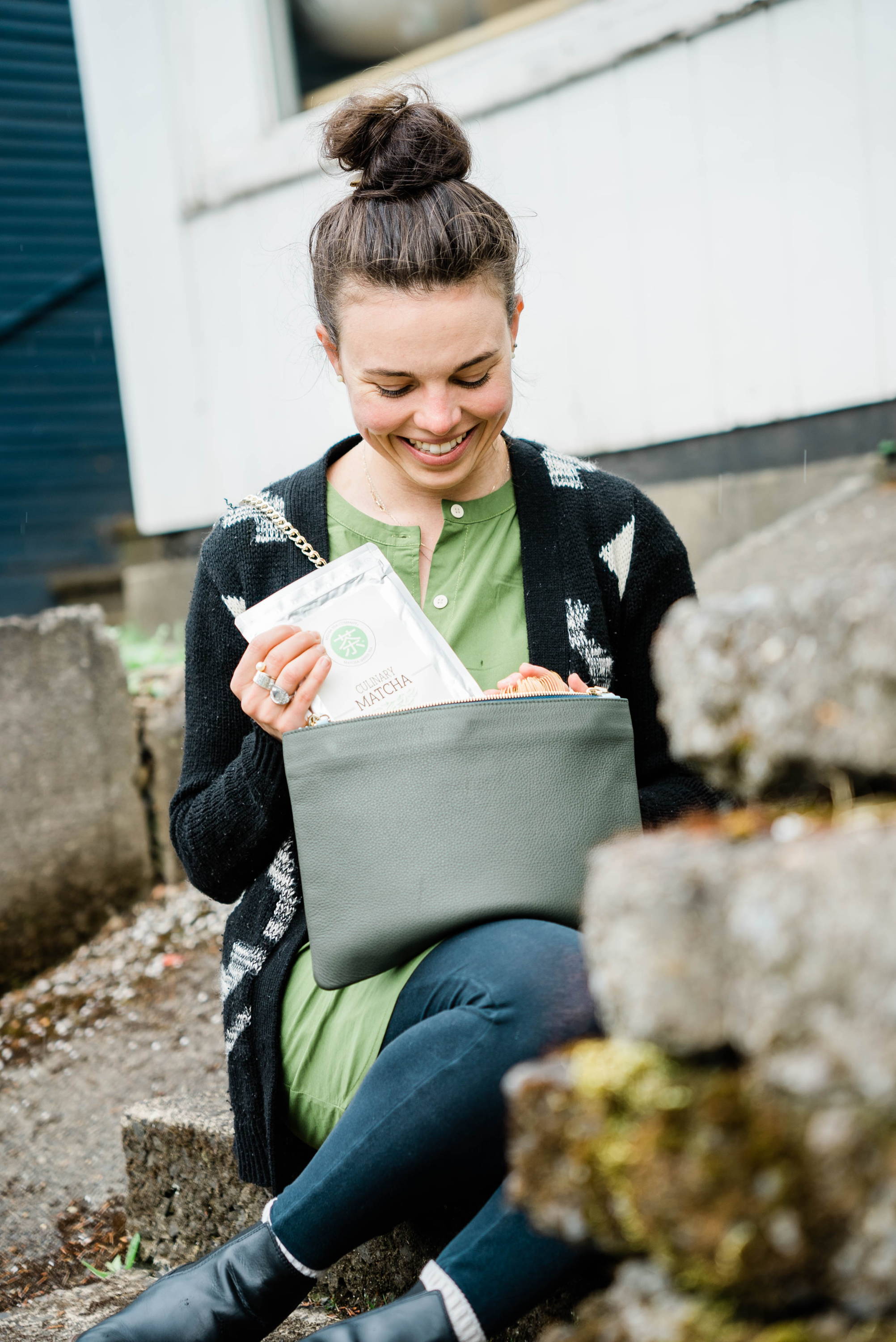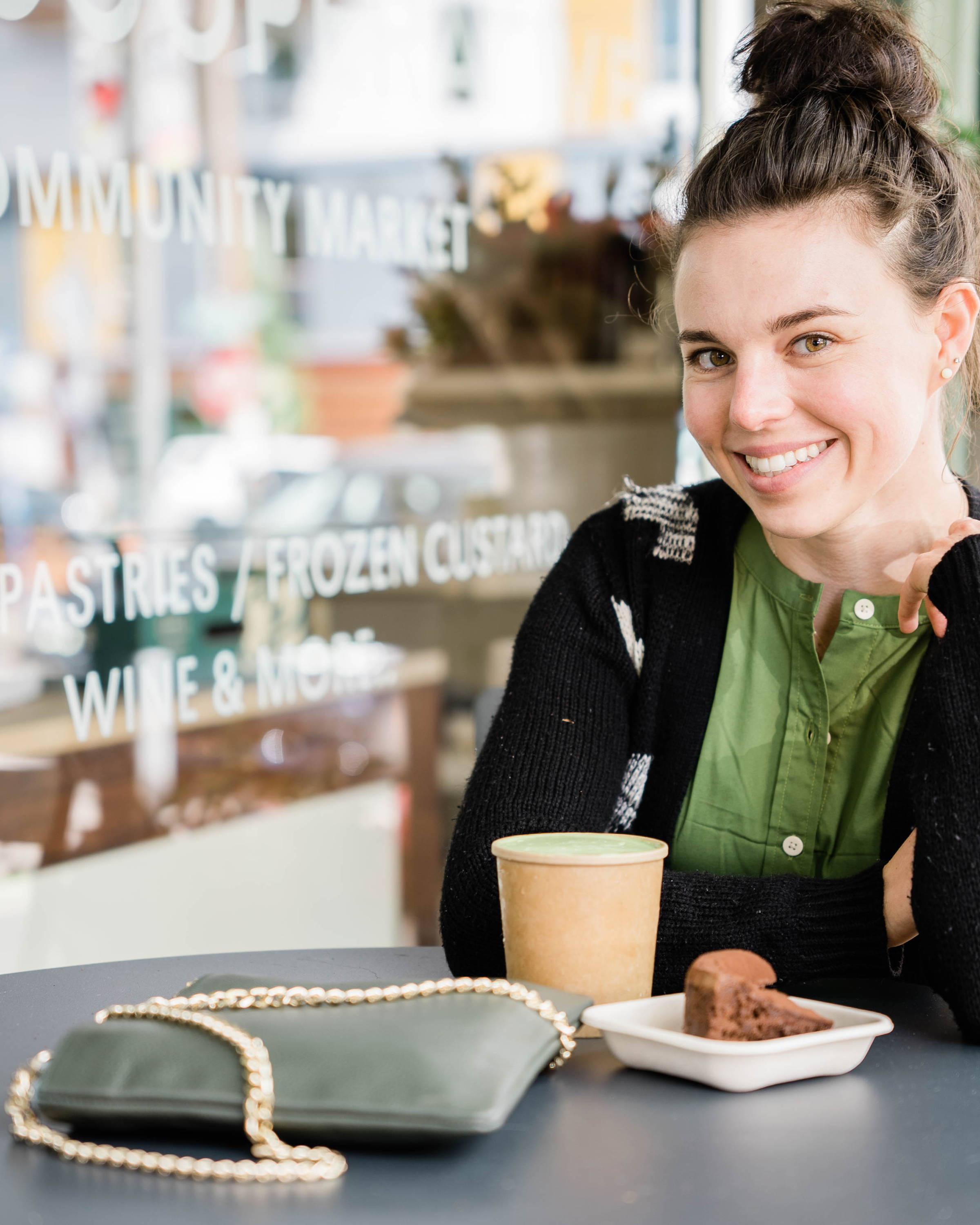 How would you describe your style?
I like to be cozy, colorful, and playful. Since I was a kid, I've always said leopard print is my favorite color.
What do you love about fashion?
I'm always SO inspired by patterns and unique ways of presentation. I'm always on the lookout for elegant yet unusual patterns.
Do you feel like your personal style is a form of self-expression?
Oh absolutely. I feel you get out of style what you put into style.
What are your different style personalities? 
Some days my style is to try to make the feeling of staying in bed last as long as possible (long, chunky llama wool cardigans & dusters, cashmere jumpers), or when the weather is sunny all I have to do is pair my favorite jean shorts with any top with a little flair and it lifts my mood. I guess living between Oregon & California I've got my cozy, stay by the fire when it rains style-side, and my go play on the beach in the sun style-side.
Have your frequent trips to Japan influenced your style at all?
Yes!! Visiting Japan has given me a huge appreciation for traditional Japanese patterns and just the way their culture approaches detail. One constant inspiration is my great friend in Portland who owns KirikoMade. Katsu-san does an incredible job salvaging vintage Japanese fabrics and repurposing them into incredible pieces. Kirikomade is a must visit!
"I feel you get out of style what you put into style."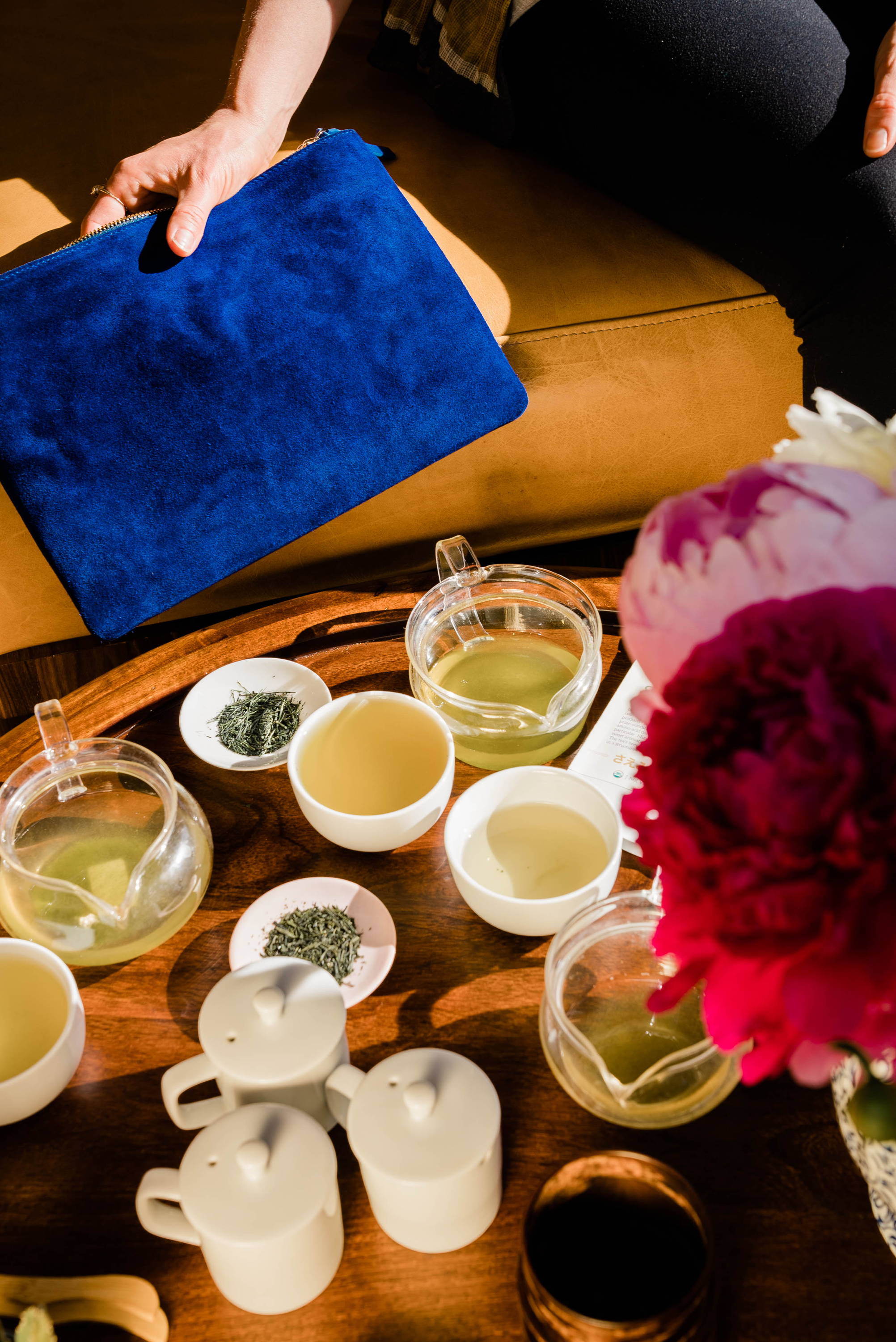 How do you decide what you're going to wear each day?
That is a tough question! It really is just an intuitive process. Usually if I want to wear a certain piece I'll just build the outfit around it, especially if I get a new pair of shoes - everything revolves around them.
How has your style evolved over the years?
Honestly not sure it has. I still have jeans from 8th grade 😂 Good thing I liked my style.
What aspect about Calin stands out the most to you?
Personally I love the gold chain! Makes literally any outfit feel elevated.
How do you use Calin in your day-to-day life?
I think it's the perfect size to store what I need for the day and each cover is versatile enough to match anything in my closet. 
When do you feel most empowered?
When people thank me for sharing knowledge with them or telling me that they learned something new and exciting from our conversations.
What is your "power outfit" that makes you feel unstoppable?
Favorite leather mules, some good jeans, french tucked cashmere sweater and we're good to go.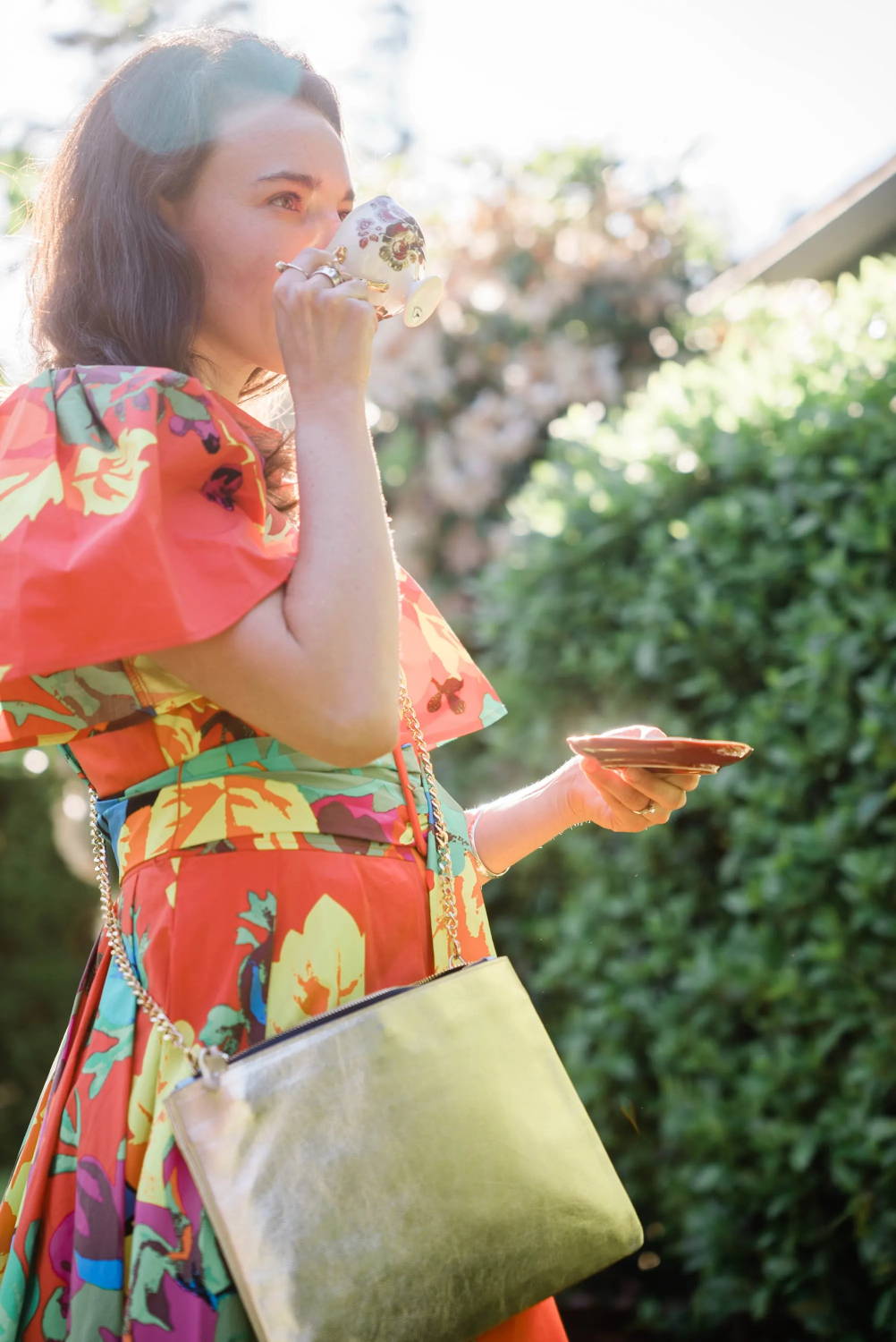 If you wanted people to know one thing about Matcha, what would it be?
Matcha as a term is actually not regulated! Meaning, there are many ways unfortunately "matcha" is marketed when it may be in fact, not actual matcha and instead "powdered green tea." If you want to make sure you're purchasing the real deal, there are 3 main points to look for:
Is the matcha from Japan?

Has the matcha been produced from shade-grown tencha tea leaves?

Has the matcha been stone-milled?
Once you taste bonafide, Japanese matcha you will absolutely know the difference! Oh - also in America the terms "ceremonial" and "culinary" mean very little at all and they are just marketing terms. Know where your tea comes from. We have a great article about that here.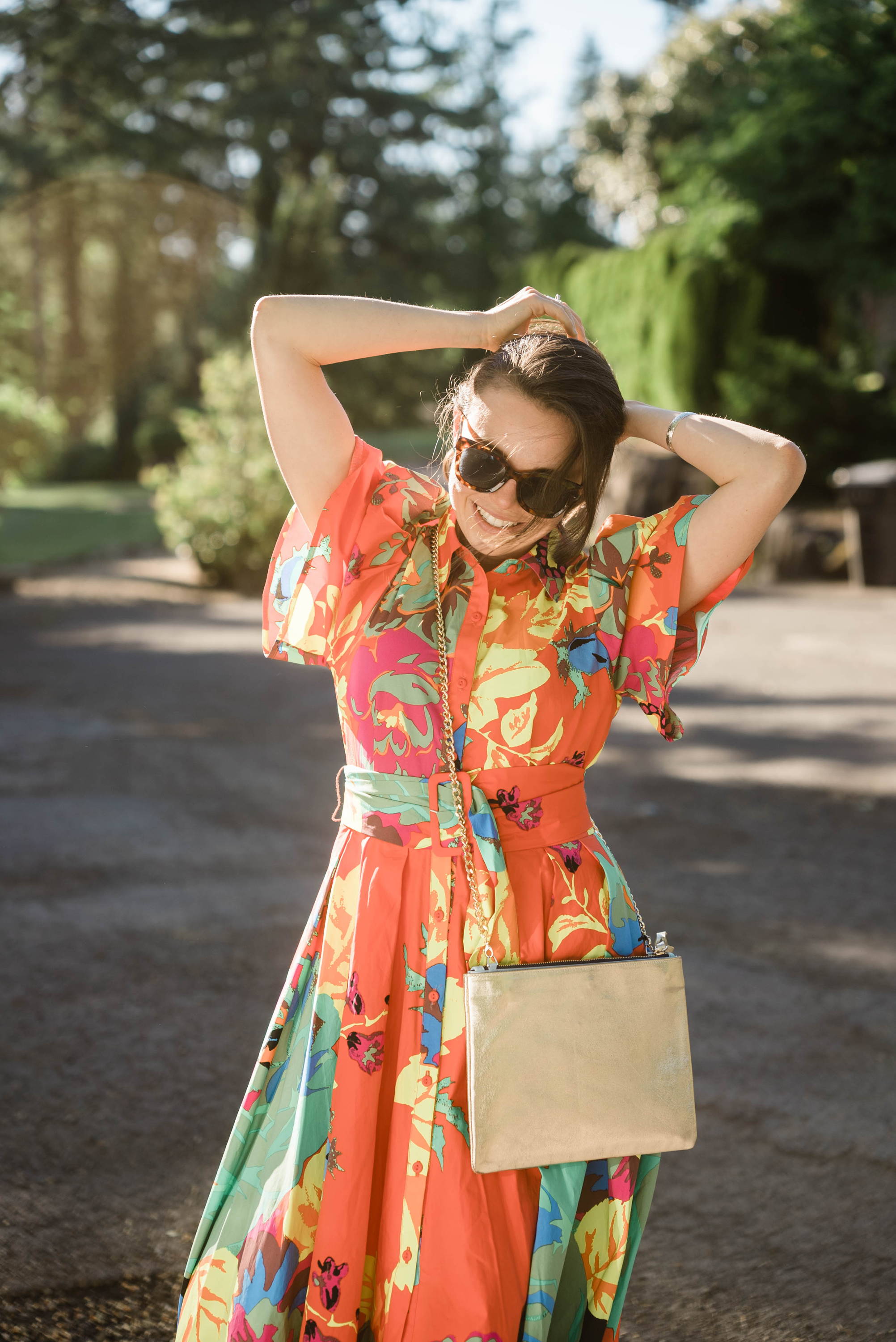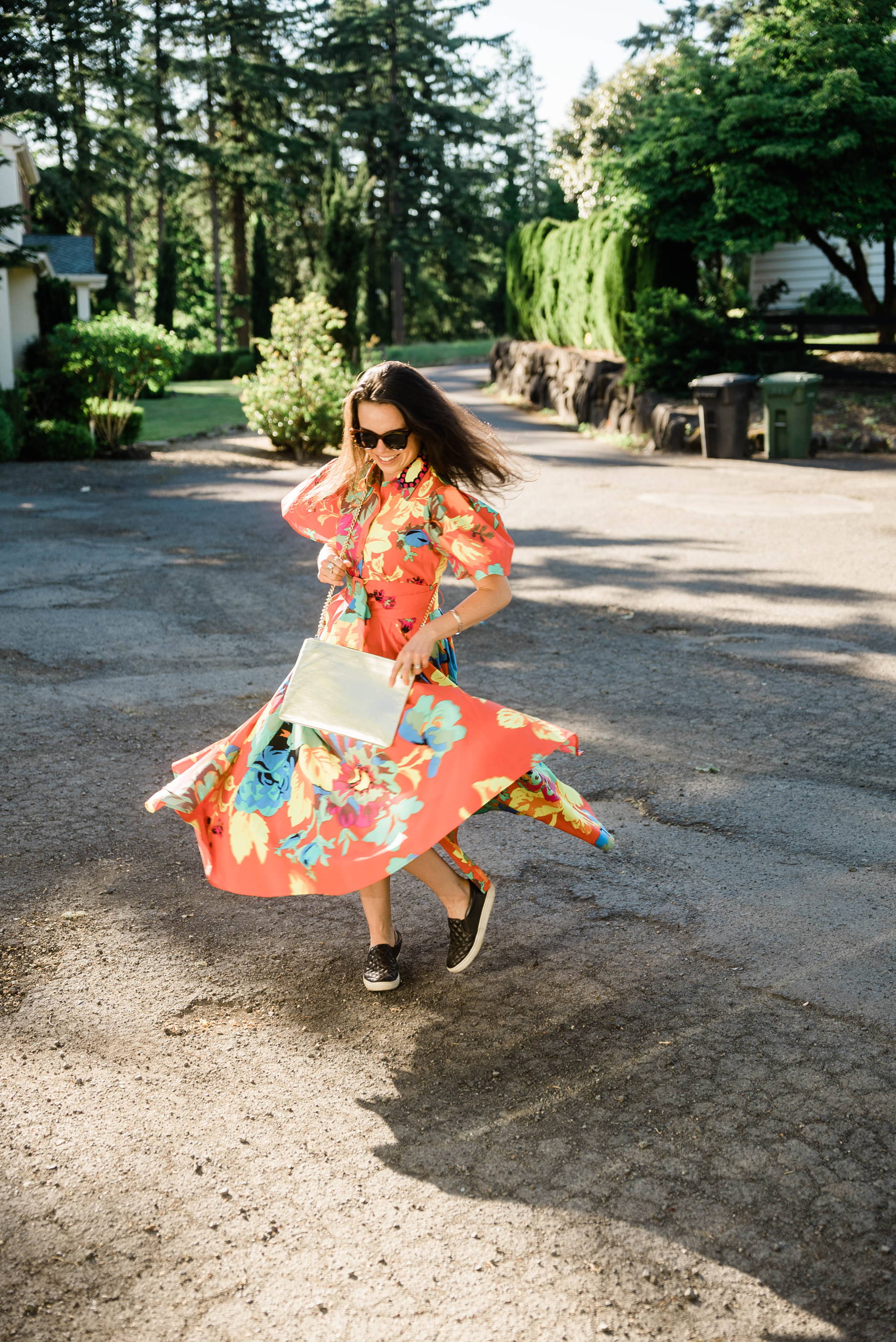 Rapid Fire Round:
One item you can't live without: Tea
Fact people would find surprising about you: I love country music and country swing dancing. Only old-school country by George & Waylon, though please. None of this newfangled borderline pop stuff.
Hidden talent: I enthusiastically will eat an entire pan of roasted vegetables. Butternut squash, cauliflower, broccoli...if it's roasted I will eat the whole thing.
What gets you out of bed in the morning: Honestly, tea.
Favorite style moment: I don't think I emulate it, but I want to go back to the joy of the 70's. It just looked like people had so much fun.
What's your happy place?: The beach
What do you always have in your bag: Burt's Bees tinted lip balm, sunglasses. And also tea.
What are you...
Reading: I'm actually reading the Joy of Cooking Cookbook, 75th anniversary edition. I read cookbooks like fiction novels.
Watching: Modern Family
Listening to: to all my old CD's I keep in my car (Beirut is a favorite)
Learn more about Lauren and Mizuba on Instagram @mizubateaco
Latest Articles