Calin Crew: Cate Charney
At Calin, we celebrate the idea that personal style is a form of self-expression.
 In this series, we highlight the women who inspire us and talk with them
about their style and how fashion empowers them.
Tell us a little about yourself
I've always been an East Coast girl and my style has been strongly influenced by where I've lived. I grew up in Greenwich, CT, went to College of Charleston and landed in Manhattan 10 years ago. Upon moving into the city, I started my career in Beauty PR, representing brands like Too Faced cosmetics, Dolce & Gabbana fragrances & cosmetics, Gucci fragrances & cosmetics, Stella McCartney fragrances, Tata Harper, Olay and more. In 2016, I launched my own PR Firm, Cate Charney Public Relations where I continue to specialize in Beauty.
How do you spend your free time?
I'm a very visual person and my hobbies and style reflect that. My mom is an interior decorator and shadowing her on her jobs all my life steered me in my love for home & decor, historic preservation and love of historic places and homes. I also love photography, traveling to experience different cultures and foods, TV shows, going to the movies and reading. I'm an avid reader and especially love true crime.
How would you describe your style?
I'd say that my style is preppy chic. I definitely have that New England look, but without going overboard — pearls, monograms and bows are not my thing. For me, comfort is the most important part of my wardrobe — I'm not a fan of tight clothing or cleavage, no bodycon dresses over here. I will say, I haven't met a cheetah print I don't like!
What do you love about fashion?
The compliments of course!
Do you feel like your personal style is a form of self-expression?
Absolutely! Your outfit is what you're putting out to the world — the cover to your book. If I like my outfit, I take a picture and Insta-story it, putting it to my OOTD highlight reel. It's fun to look back at different outfits, moods and seasons.
What are your different style personalities? 
I'd say my style personality is pretty consistent in that I'm always striving for comfort and ease first but like to include an element of surprise — like a cool detail or print (puff sleeve, fawn print, unique texture, rainbow stitching). I also love to layer and add dimensions and textures to outfits.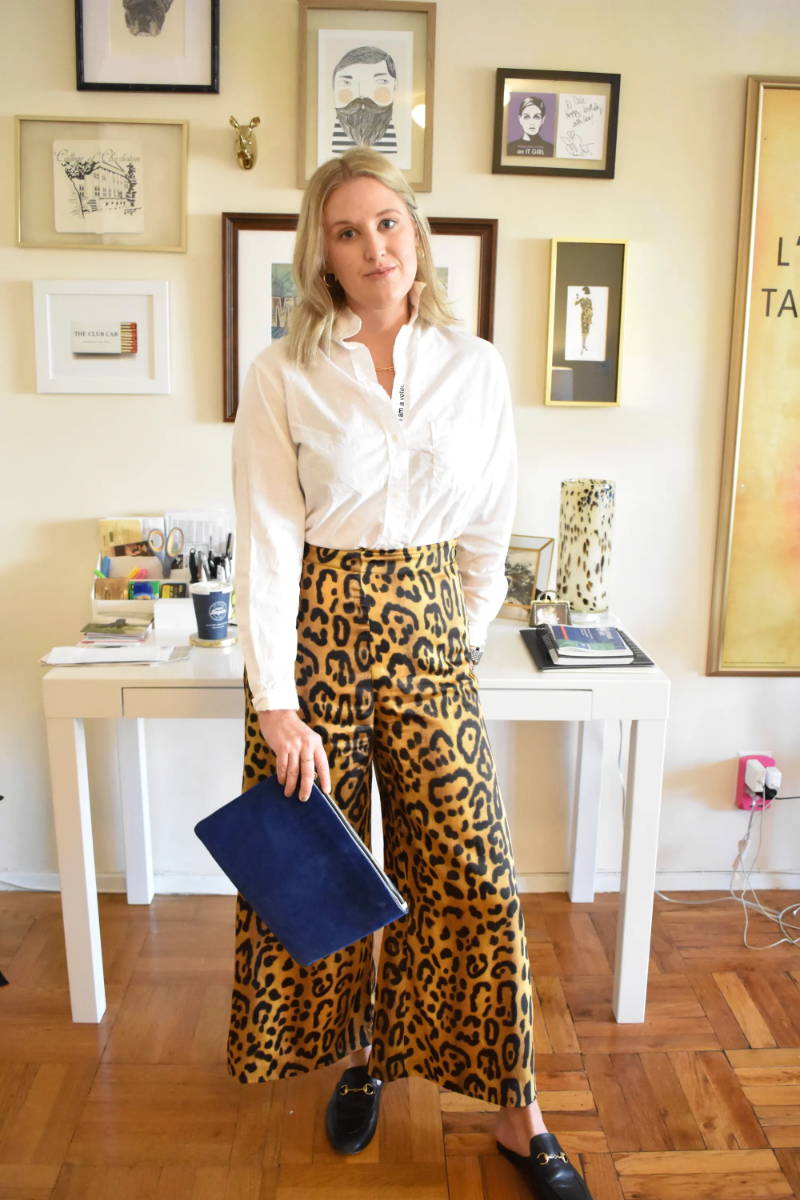 "Your outfit is what you're putting out to the world
— the cover to your book."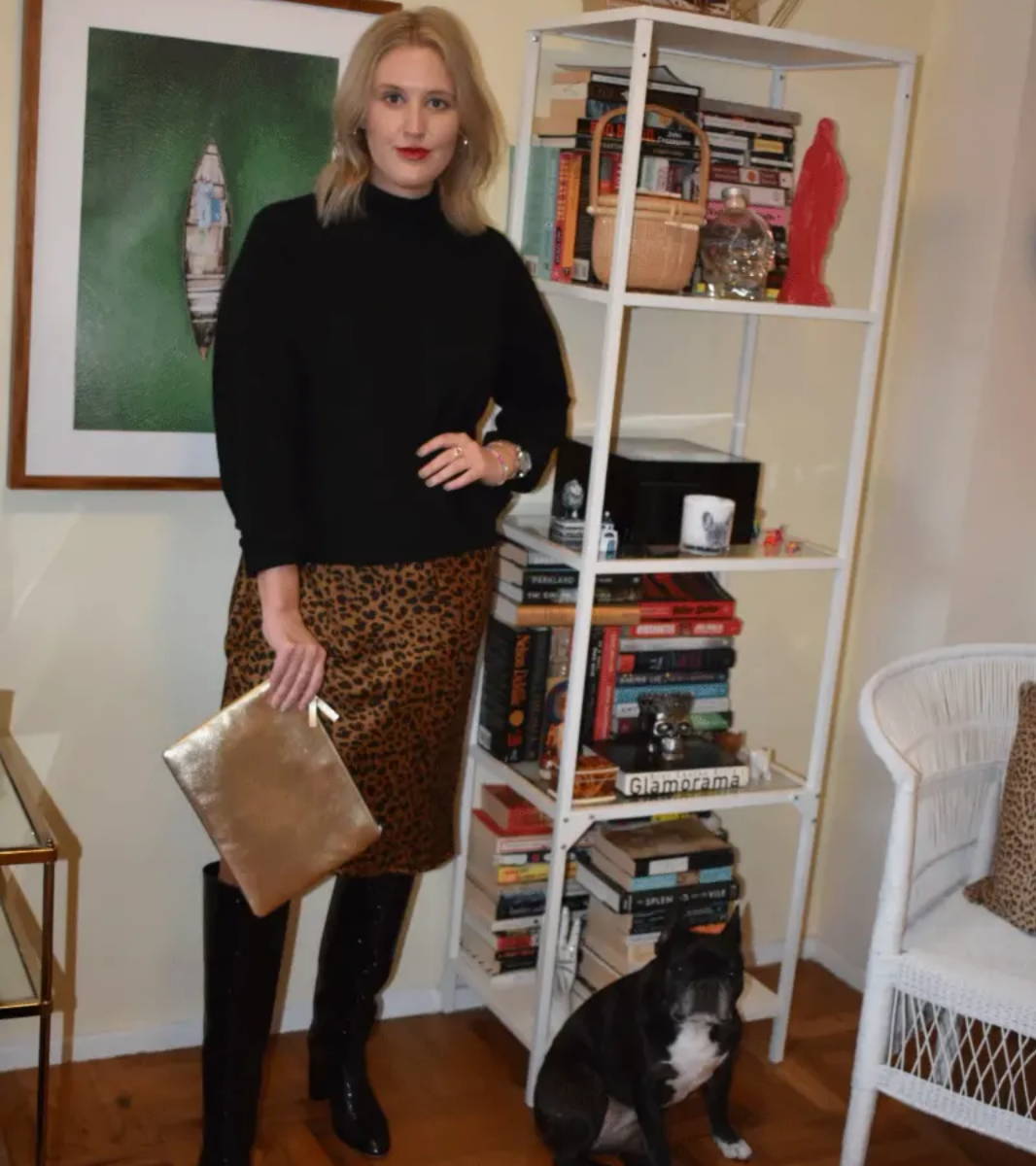 How do you decide what you're going to wear each day?
When I buy a new item of clothing, I like to wear it to death in the beginning, so I will try to style it in different ways. I'm also a huge fan of Rent The Runway Unlimited - so it depends on what pieces I've just gotten from them.
How has your style evolved over the years?
In high school I was nauseatingly preppy, I'm glad I grew out of that but held on to some of those core prep values. In my early 20's, it was all about "going out clothes" which was basically cheap shit from Forever 21 — those pieces do not stand the test of time! Now, I really like to buy classic items and then play with the more trendy items from Rent The Runway, which is also better for our environment!
How has working in the beauty industry impacted your style?
Working in the beauty and fashion industry which is heavily dominated by women certainly impacted my own fashion choices. The saying, "women get dressed for women" is so true — I love mentally noting what other women are wearing and then trying to find a similar piece. Working in PR, the little black dress gives me PTSD from all the insane and stressful events I've worked. You'll rarely catch me in a black dress because of this!
Do you have qualities about your personality that are contradictory?
I can be very indecisive, but then when I make a decision — that is it, I'm all in.
What aspect about Calin stands out the most to you?
I love the versatility of the Calin handbags because you can switch out the cover based on the outfit you're wearing or the look and vibe you're going for. I especially love the Calin covers where textures are at play.
How do you use Calin in your day-to-day life?
I usually use it as my daytime handbag that holds my wallet, keys, iPad, etc. and lands in my computer bag, travel bag or beach bag. I also love it for formal events like weddings, galas, etc. where you need a clutch that compliments your outfit and makes a statement.
When do you feel most empowered?
When I'm surrounded by friends and family I'm most in my element. Also when I land a new client.
What is your "power outfit" that makes you feel unstoppable?
Cheetah print wide-leg silk pants, block heels, cashmere sweater, scarf and a cool coat.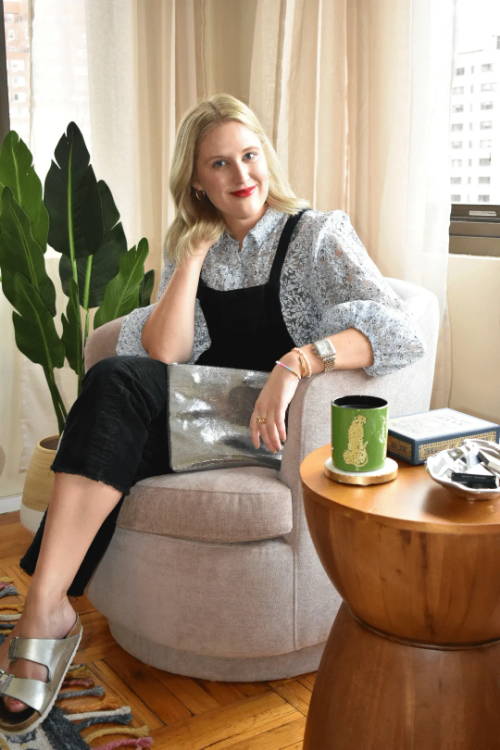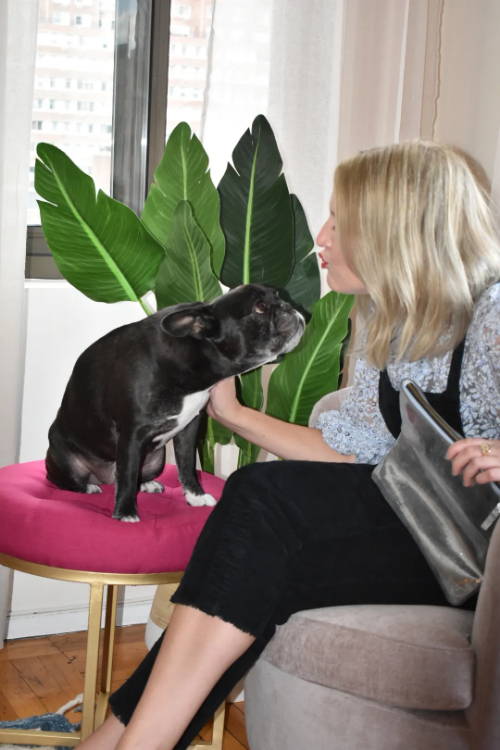 Rapid Fire Round:
One item you can't live without: Big black sunglasses
Fact people would find surprising about you: I've never been camping (actually, that's probably not surprising)
Hidden talent: Photography — I don't think many people know I was a double major in Studio Arts for photography and wanted to be a photojournalist
What gets you out of bed in the morning: Having to walk my Frenchie, Eloise
Favorite style moment: Britney Spears and Justin Timberlake denim moment
Style Icon: Carolyn Bessette
What do you always have in your bag: AirPods, Tide Stick and Sea Salt Hand Sanitizer
What are you...
Reading: Just finished The Great Believers and am currently reading The Nightingale
Watching: Season 2 of Pen15
Listening to: Constantly on a rotation of My Favorite Murder, Everything Iconic with Danny Pellegrino and The Daily
Latest Articles