Calin Crew: Abby Koss
At Calin, we celebrate the idea that personal style is a form of self-expression.
 In this series, we highlight the women who inspire us and talk with them
about their style and how fashion empowers them.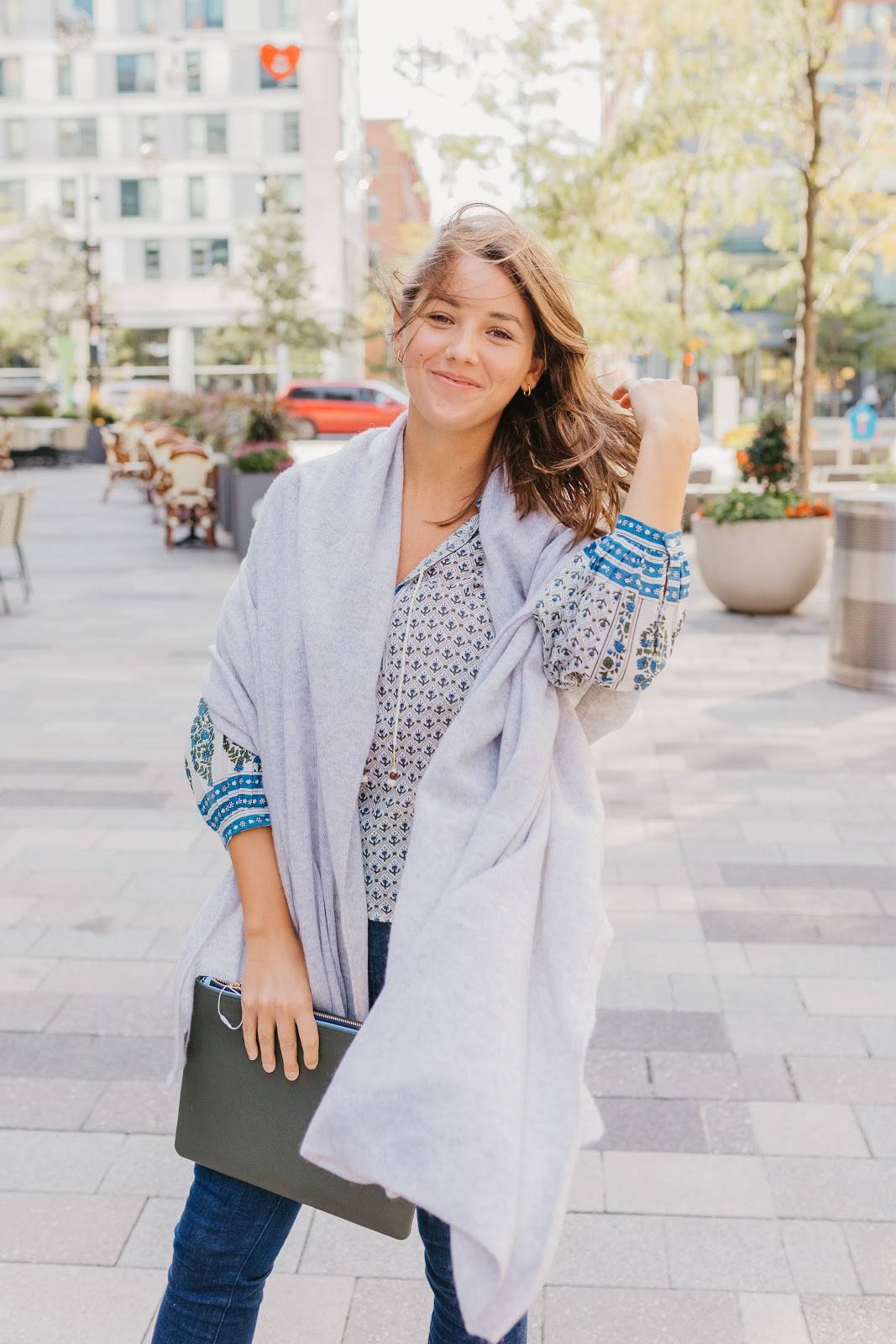 Tell us a little about yourself
I live in Boston and I am the Brand Manager at For Now, an innovative retail concept with brick and mortar stores in the Seaport District of Boston and Nantucket. I'm in charge of seeking out emerging brands and managing their experience at For Now. I love what I do! It's incredibly rewarding to watch young brands grow. Calin happens to be one of my favorite brands :)
How would you describe your style?
Simple and Classic. Plain Jane over here!  
What do you love about fashion?
I love how fashion can really dictate your mood. These days, I'm often found in a comfy, cozy vibe… #covid but I love how throwing on my favorite pair of loafers can really change my mood.
How has your style evolved over the years?
I think my style changes slightly every year. I used to love to have options (big consignment shopper) but now I would rather have a few pieces that I love and reach for weekly. I'm definitely guilty of wearing the same favorites over and over again but it doesn't bother me! If I really love the piece, I'll buy a back-up.
Do you have qualities about your personality that are contradictory?
I would say I'm pretty easy going but I also am a very forward thinker. I'm constantly thinking about what's next! That's probably why I love my job… it's planning heaven.
"I love how fashion can really dictate your mood. These days, I'm often found in a comfy, cozy vibe… #covid but I love how throwing on my favorite pair of loafers can really change my mood."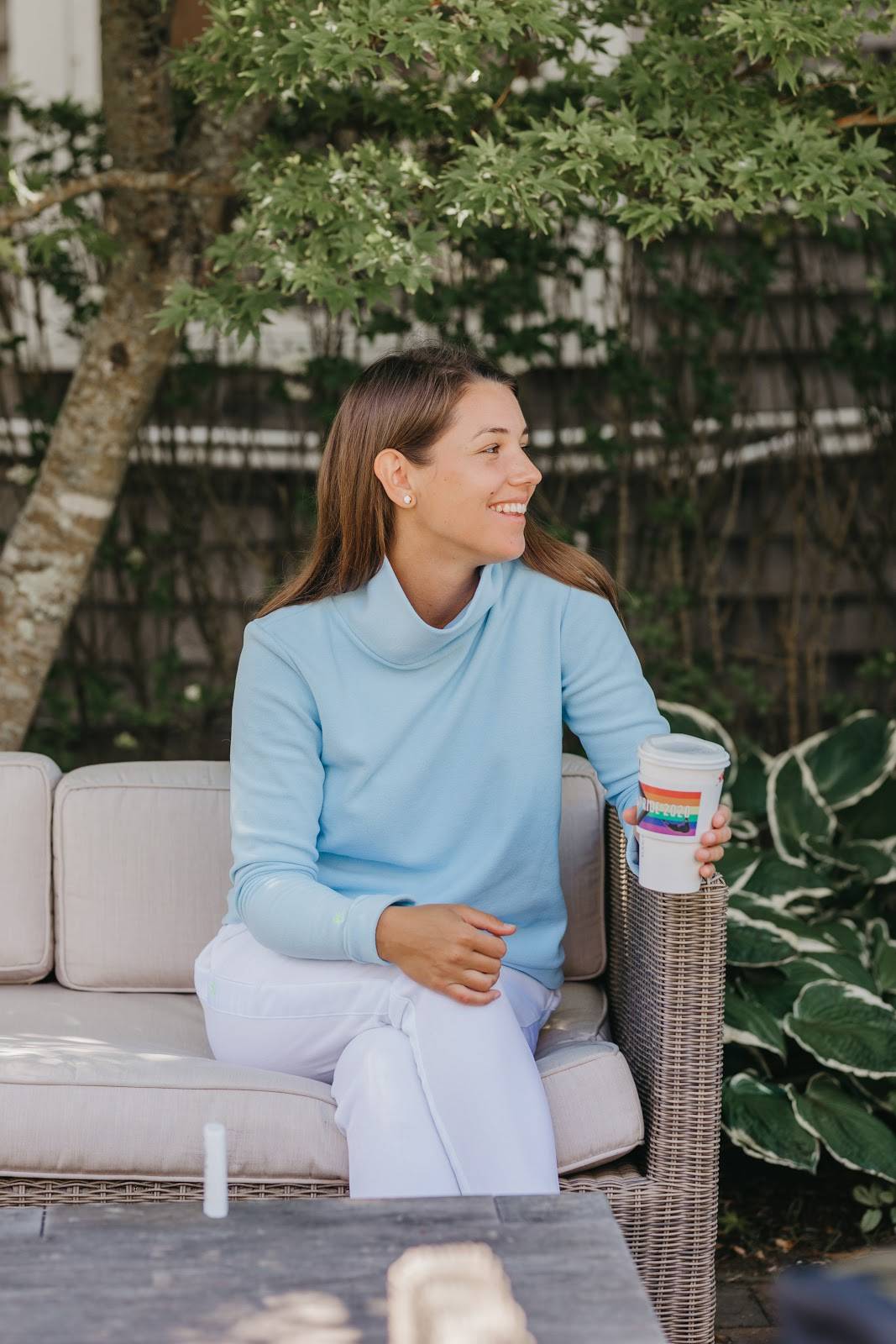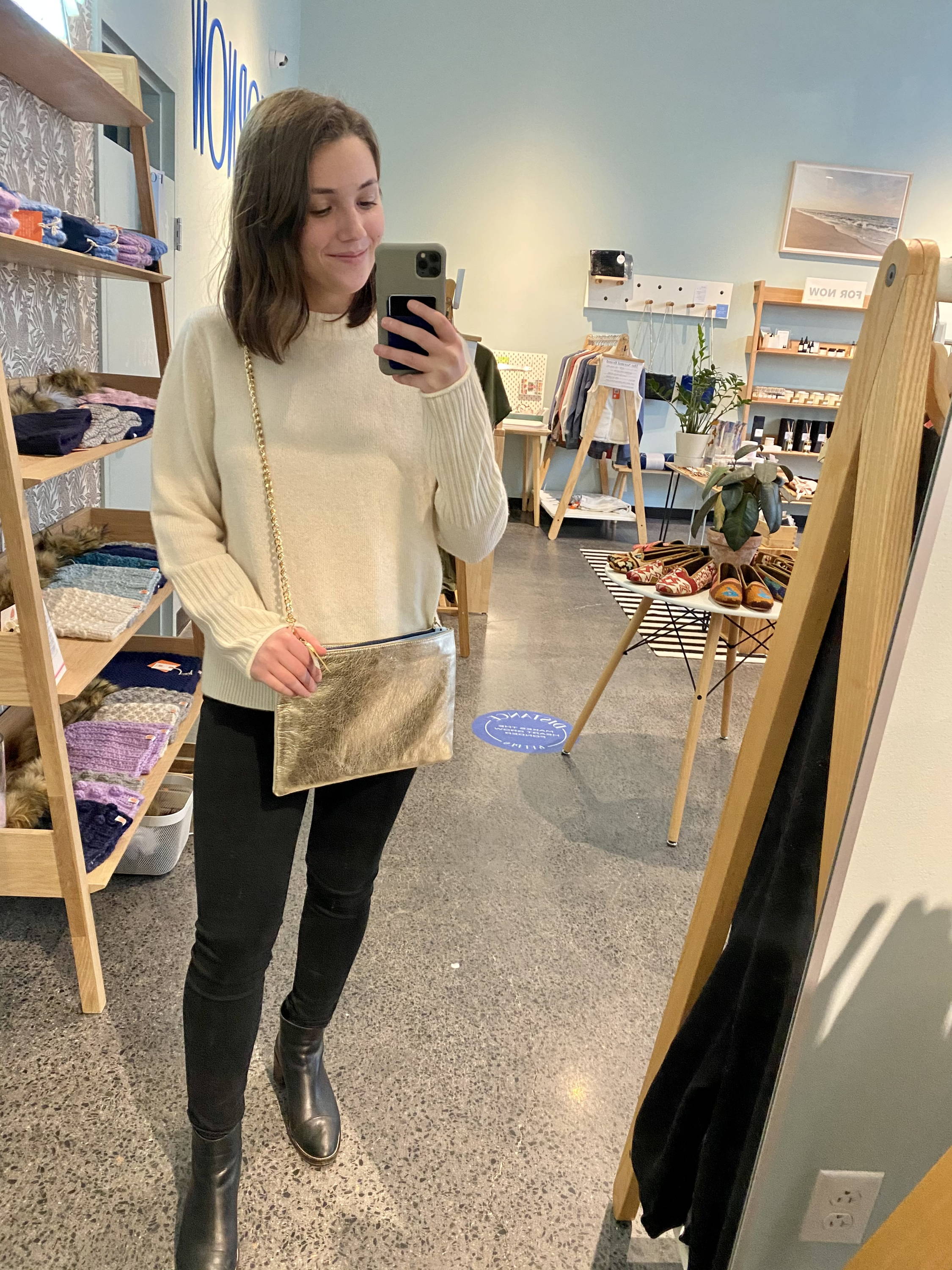 How has your style evolved over the years?
I definitely like to dress more comfortably and understand better how to dress for my body type.
Has working at For Now influenced your style and the way you shop, etc?
I am much more thoughtful about my purchases. I probably buy 75% from For Now because I really truly love our brands. It also feels great supporting young brands!
What is your favorite part about working at For Now?
Meeting founders! I love working closely with our brands to deliver product feedback and act as a sounding board as they make moves. Seeing our customers initial reactions to new products really is priceless!
Why is it important to you to help emerging brands be discovered?
At For Now, we can't stress enough how important it is for emerging brands to get in front of customers in a more meaningful, physical way. We often find many brands launch digitally with no plans to go into physical retail. It sounds great in the beginning but it's easier said than done. For Now gives brands the opportunity to test products in a safe space. We gather invaluable consumer insights that help new brands grow. We internally call ourselves a Customer Discovery Lab because we're constantly playing matchmaker between customers and brands. The feeling when you nail a match? Oh it's so good.
What aspect about Calin stands out the most to you?
I met Alli on Nantucket last summer. I was immediately impressed by her willingness to show me her product right then and there. After seeing the initial samples, we were sold. The quality felt incredible and I loved the interchangeability. We saw huge potential right away! We've really enjoyed working closely with Alli to update the current bag and also add colors that our customers suggest.
How do you use Calin in your day-to-day life?
Calin is the perfect travel companion. I like that I can use my Calin insert to carry my must-haves (think: phone, keys, chapstick, boarding pass… wishful thinking?) and then I can throw a cover on to take it out for dinner!
When do you feel most empowered?
Probably during a workout class! Nothing better than feeling strong.
What is your "power outfit" that makes you feel unstoppable?
Industry Standard Jeans (they reallllly hold you in), Thelma Loafers, and a blazer.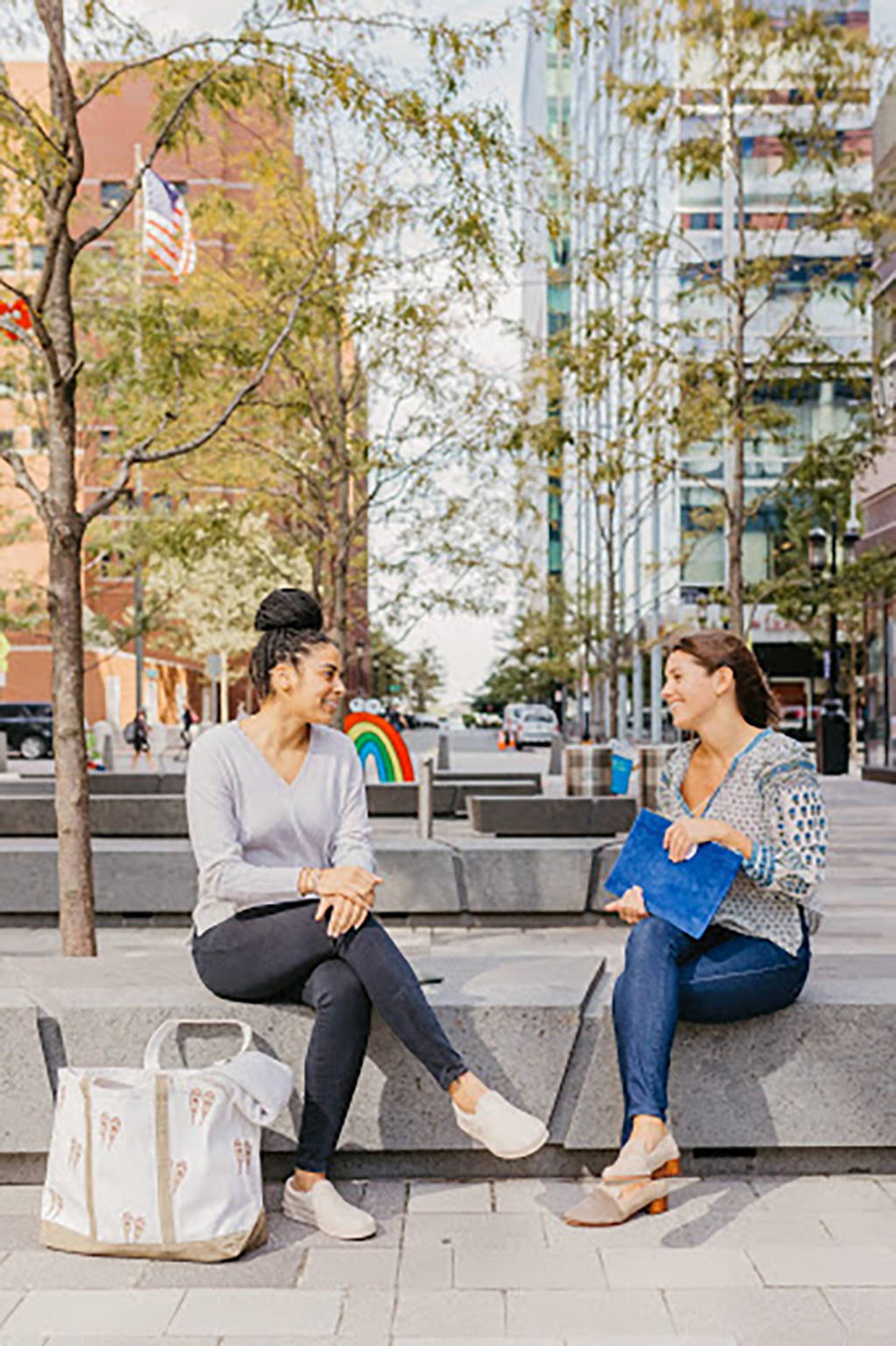 Rapid Fire Round:
One item you can't live without: I'm not a big make-up gal but I'm obsessed with Ilia Limitless Mascara. It's the best clean mascara I've found!
Fact people would find surprising about you: I love to box.
Hidden talent: I'm a baker! I actually worked at a bakery for a couple of summers in college. I was in charge of cookies and scones.
What gets you out of bed in the morning: English Breakfast Tea and Justin's peanut butter.
What do you always have in your bag: Tea bags… you never know when you're going to need a cup!
Style Icon: Kate Middleton and Meghan Markle - I can't get enough of them!
Favorite style moment: Pippa Middleton at Kate's wedding.
Where's your happy place: Anywhere on Nantucket.
What are you...
Reading: Big Friendship: How We Keep Each Other Close.
Watching: Greys Anatomy… always. 
Listening to: Goop and Second Life pods.
Latest Articles